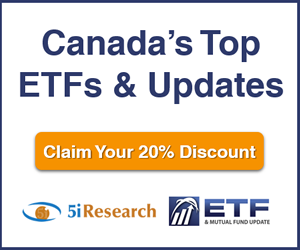 5i Report
FEB 26, 2018 - Children's entertainment company making strategic acquisitions and growing internationally. Rating upgraded to 'B+'.
Download Report

5i Recent Questions
Q: I'm looking for a reasonable dividend yield plus growth potential and looking at above three stocks to invest for long run.
1) If I need to pick two of them which one would you recommend ? If you can share the reasons it would be great.
2) If you were to pick only one which one would you go with
3) Out of these three which one is more shareholder friendly or oriented towards building shareholder value.
4) How you will rank them based on quality of management? Do you see any issues w.r. to management quality or style of functioning in any of these.
Thank you for answering my recent questions on PLC and KBL - it was very helpful.
Read Answer
Asked by Sridhar on June 15, 2018
Q: The company looks good and valuation seems reasonable given growth prospects. I've seen your positive comments on it.
However, why are they not paying dividend?
Given recent news regarding Toys R Urs Im wondering if its a low margin business that is purely a volume play. Or is it too dependent on high capex and inventories which lock up cash flows for long periods. Two questions on this
1) What are the net profit margins like in this sector and specifically for Spin master
2) Does Spin Master make good free cash flows and is the FCF growth really good looking back historically? How do you see the future given their international spread
3) Why is the company not paying dividend if it has a stable business with reasonable growth? Is it because of focus on growth over rewarding shareholders?
Read Answer
Asked by Sridhar on June 18, 2018
Q: I'm thinking of following your lead and selling Stella Jones in my TFSA. Also, I have a small amount of cash to deploy. I hold the above stocks in less than full positions. Which would you add to at this point? I could also include COV although it's near a full position after it's nice rise. Also, what are the implications of holding an American growth stock in a TFSA. What would be your top 3 suggestions if you were going to add an American stock. Charge as many credits as necessary! Thanks.
Read Answer
Asked by Rod on June 15, 2018