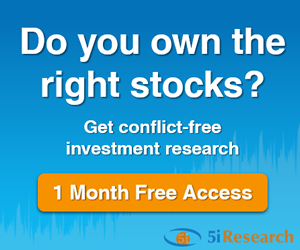 5i Report
AUG 25, 2017 - Accessibility and medical product provider that has recently closed an interesting acquisition while maintaining fundamentals. Rating upgraded to 'B+'.
Download Report

5i Recent Questions
Q: Could you name any other publicly traded companies in North America or Europe that are competitors to SIS?
Read Answer
Asked by Terry on August 13, 2018
Q: I'm looking to add 3 new positions to my TFSA. Which 3 Stocks would you recommend.

Thanks Valter
Read Answer
Asked by Valter on August 10, 2018
Q: Good morning Team! I would like to thank you all for the amazing technical work that you do for me! I work full time and it would be impossible to spend the time required to research companies.(even though I would love to) Above is a portfolio that I started and I am wondering what you would suggest to add? Investment timeline 10+ yrs.
Read Answer
Asked by Brad on August 10, 2018