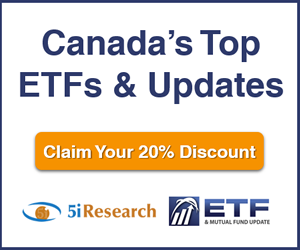 5i Report
JUL 15, 2019 - Accessibility and medical product provider facing some cost issues after completing significant acquisitions. Rating maintained at 'B+'.
Download Report
5i Recent Questions
Q: I'm wondering what your thoughts are about switching out of SIS into GC with the idea of there being a bit more growth potential in GC. Benefits? Drawbacks?
Thank you for providing a fantastic service
Mike
Read Answer
Asked by Mike on February 14, 2020
Q: Hi Peter, Ryan, and Team,

We have a 2.5% position in CN, and are a bit underweight in the industrial sector. Would the ongoing rail line blockade and slight decline in share price represents a buying opportunity? Or would a new investment into WSP, for example, be a better strategy? (Our other industrials are CAE, SIS, and TFII). Thanks in advance for your valued advice.
Read Answer
Asked by Jerry on February 14, 2020
Q: Aside from the obvious demographic appeal of increasing demand for Savaria's products for aging persons with disabilities, it strikes me that as seniors have increasing need for cash flow in later years, they will turn more and more to reverse mortgages. This will lock them in as long as they can live in the financed home. That said, faced with disabilities that might otherwise force them to leave their home, purchasing Savaria's products will be the only solution. Do you agree? Do analysts understand this market force?
Read Answer
Asked by Geoffrey on February 10, 2020