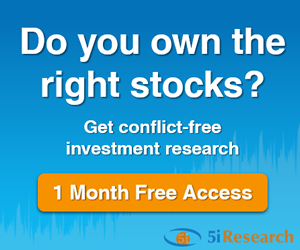 5i Report
AUG 25, 2017 - Accessibility and medical product provider that has recently closed an interesting acquisition while maintaining fundamentals. Rating upgraded to 'B+'.
Download Report

5i Recent Questions
Q: Hello team, my son is 19 and he has 10,000 to invest for the long term. Can you advise what 5-6 companies you would recommend?

Thanks
Ed
Read Answer
Asked by Edward on October 15, 2018
Q: What do you think for a five year hold? Also sis. Thaks for your great service,, Cliff
Read Answer
Asked by cliff on October 15, 2018
Q: After recent correction, which 3 companies would you buy/add for long term hold? Thanks!
Read Answer
Asked by Andie on October 11, 2018