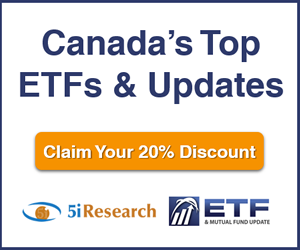 5i Report
AUG 25, 2017 - Accessibility and medical product provider that has recently closed an interesting acquisition while maintaining fundamentals. Rating upgraded to 'B+'.
Download Report

5i Recent Questions
Q: Of these 3 candidates, which would be your top pick to buy today?

Thanks!
Read Answer
Asked by TK on June 21, 2018
Q: hi Peter can you recommend 3 Canadian companies that offer long term capital appreciation have reasonable debt levels and derive better than 50 percent revenues from US operations thanks Richard
Read Answer
Asked by richar on June 21, 2018
Q: Hello, I am looking to add IHI to the healthcare allocation of my portfolio (10%) but would like to sell one existing holding first. Current healthcare related holdings are JNJ, ABBV, GUD and SIS (although I have SIS filed under Industrials). My question: which of JNJ and ABBV would you advise selling? Thank-you.
Read Answer
Asked by Stephen on June 20, 2018