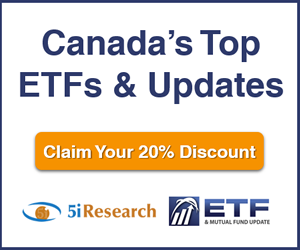 5i Report
AUG 25, 2017 - Accessibility and medical product provider that has recently closed an interesting acquisition while maintaining fundamentals. Rating upgraded to 'B+'.
Download Report

5i Recent Questions
Q: All the above is what I have in portfolio with equal weightings. I purchased all stocks 1 year ago. I am down on all except for SHOP and BYD. TOY is Down the most. Do you recommend to sell any of these stocks? What new stock would you recommend to add to a tfsa for growth?
Please deduct credit as you feel appropriate.
Thank you.
Read Answer
Asked by D on January 16, 2019
Q: Thinking of adding one of the above two companies to my account. Which one would you say is the best bet at this time.
Read Answer
Asked by Ernie on January 16, 2019
Q: Hi 5iR Team, I have the following 5iR stocks in some of my portfolios: SIS, TSGI, NFI, and PHO. All of them have the distinction of losing money in my portfolios at this time. Since, they are all still in the 5iR portfolios could I be considering adding to these stocks? If so would you have any suggestions as to which of the four stocks might rank higher to begin adding stock? Thanks Team. Cheers, Chris
Read Answer
Asked by Chris on January 15, 2019