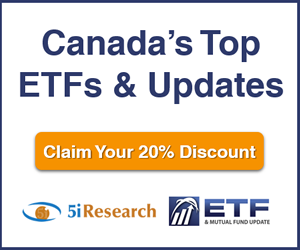 5i Report
AUG 25, 2017 - Accessibility and medical product provider that has recently closed an interesting acquisition while maintaining fundamentals. Rating upgraded to 'B+'.
Download Report

5i Recent Questions
Q: Hello Peter, Ryan, and Team

I need to raise some cash and would like to know how you would rank these stocks from "sell first" to "sell last":

BLX 1.07%
BNS 1.9%
KXS 1.35%
NFI 0.81%
PBH 1.7%
SIS 2.22%
SYZ 0.94%
TFII 0.58%

I am underwater on all of these. The number following each symbol is the stock's weighting.

Thanks for your assistance.
Read Answer
Asked by Jerry on March 18, 2019
Q: how do you feel about Savaria at this point - buy more - hold what you currently own or sell what you have - regards - Karen
Read Answer
Asked by Karen on March 15, 2019
Q: Hi Gang, good news is I sold most of the above with gains except for COV and KXS, looking closer if I did not the losses would put me in big trouble, over 40% for most of them from the high, I know that 2018 was not a stellar year but I'm 65 years old and can't wait 5 years for these stocks to come back, do you have any thoughts on how to get out before a stock takes a 40% haircut, is a 8% or 10% stop rule help or perhaps farther out. Thanks Anthony
Read Answer
Asked by Anthony on March 11, 2019