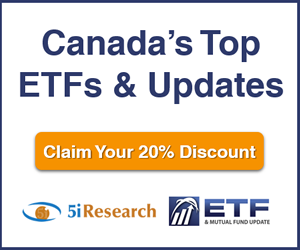 5i Recent Questions
Q: Hi group I believe that Tech + health + gold will be the leaders when we come out of recession. Can you give me a list of 2 ETFs for each sector along with 2 individual stocks you like for Canada + USA. Am also interested you take on my sectors that will lead the recovery and should I start picking away or wait ??? (I believe the market are vastly overbought and does not factor in the economic reality that the virus is going to do to the market. Please deduct credits at your discretion.
Read Answer
Asked by Terence on May 21, 2020
Q: I have been following ABT and RMD recently. They have both been trading down the last couple of days when the market is up.

Could you please provide your thoughts on why these companies are down relative to the market recently? I would have thought that they would be doing well given the current situation.

Thank you.
Read Answer
Asked by Geoff on March 23, 2020
Q: Hi. I'm continuing to transition from overweight CAD stocks to US equities. Could I have your preference (and rationale) for ONE each from the following four dyads:
US Telecom: VZ or T (i.e.,AT&T)
US Healthcare: ABT or MRK
US Real Estate: CCI or AMT
US Industrial: HON or UTX.
Thanks much!
Read Answer
Asked by RANDALL on December 17, 2019