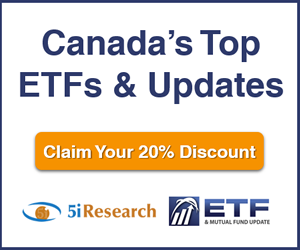 5i Recent Questions
Q: Could you please give me your opinion on this company. Would you consider it a good buy at this time and are there any other companies you would prefer in this space. Thanks for your advice.
Read Answer
Asked by Ian on September 29, 2020
Q: "Hello 5i team,

As we approach election season and Q4, the markets look to be taking a bit of a downturn that is reminiscent of earlier this year in Feb/Mar.

What are your thoughts on what's ahead for Q4 in terms of buying? Are there any industries and/or names that you would suggest to focus on?

Specifically, I am considering AAPL, MA, SHOP, SQ and AMZN on the current correction, given the upcoming holiday and gift buying season is likely to have a lot of ecommerce action and new apple toys, with payment processing being a natural fit.

If you could suggest your views on which industries and names have typical strength Q4 that would be appreciated.

Thanks very much! "
Read Answer
Asked by TRINA on September 23, 2020
Q: Hi guys, what a day for Roku. Thanks for recommending that one. I currently hold roku, square, nvda, and docu. I was contemplating taking profits on a few of those winners and moving into other USA growth stocks. Can you give me your top pics at this time? I have a long term timeframe in mind. Thanks as always for your valuable advice.

Jason
Read Answer
Asked by Jason on August 27, 2020