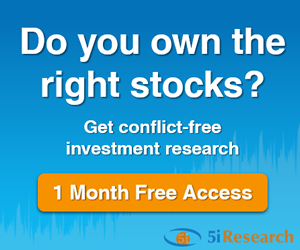 5i Recent Questions
Q: I currently own CVE should I keep or sell it , also would like to buy NTR for my TFSA as a longer hold is it fairly conservative , thank you.
Read Answer
Asked by nick on July 12, 2019
Q: I am considering adding a few long-term positions to my registered accounts and looking for ideas in oil & gas - income and growth. A few names are noted above, however, looking for your top 5 recommendations.
Read Answer
Asked by Shyam on July 11, 2019
Q: I am trying to clean up my Energy sector. I have the following: CPG, CVE, ERF, HSE, IMO, SU, TRP, VET, MX Could you please place them in order, starting with first to sell.

Also, could you please let me know which companies I should buy with the proceeds. I have a very long timeline, and I feel that companies that are rather low right now may jump a fair bit when the price of oil rebounds.

If there are any other companies that you would suggest to buy, please include them as well.


Thank you once again,

Fed
Read Answer
Asked by Federico on July 10, 2019