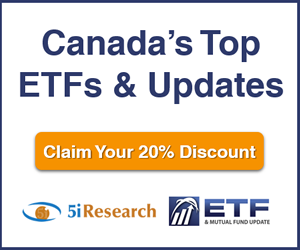 5i Recent Questions
Q: In early March, as the markets dramatically weakened due to looming economic damage from Covid-19, I sold four smaller, lower-quality positions within my portfolio, mainly for tax-loss reasons (the proceeds represent <2% of the portfolio value), with the intention (option) to re-buy after 30 days (as my philosophy is long-term buy-and-hold). The question now, of course, is whether to re-buy any or all of the 4 positions sold (fortunately, 3 of the 4 are trading at prices substantially lower than what I sold them for). I wonder what your advice would be as to whether to re-buy any or all of these at this time:
(a) Russel Metals;
(b) Cenovus (note—I already hold Suncor as a major position, which I could add to instead);
(c) MTY Food Group (I already hold as major positions SBUX and QSR);
(d) Premium Brand Holdings.


Read Answer
Asked by Ted on April 08, 2020
Q: Of these two companies do you have a preferred pick? How does each look ion terms of debt in your opinion? Or is there another oil play you like better? Long term buy time frame min 3years please credit as many as needed for question
Read Answer
Asked by kolbi on March 18, 2020
Q: Can you please advise as to which large cap oil sands company have hedged their oil price exposure and for how long and which would u recommend among that list. Thx
Read Answer
Asked by Patrick on March 13, 2020