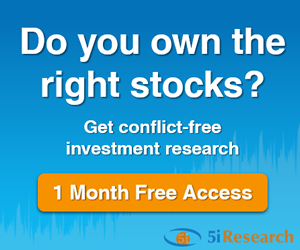 5i Recent Questions
Q: I am considering adding a few long-term positions to my registered accounts and looking for ideas in oil & gas - income and growth. A few names are noted above, however, looking for your top 5 recommendations.
Read Answer
Asked by Shyam on July 11, 2019
Q: CVE and MEG are considerably under-performing the energy sector this week, I'm guessing partially due to investors are doing some profit-taking since the TMX just got announced as the market has been hoping for. I have some decent unrealized gain in CVE and MEG, and noticed WCP was down a lot this Monday on unusual high volume, do you think it's a good idea to swap my energy holding from either MEG or CVE into WCP?
Read Answer
Asked by yun on June 24, 2019
Q: Hi group appreciate your comments on energy I recently bought Kelt + Meg (ahead of earnings) both stocks almost instantly dropped 10% +> what's you thoughts on these two buy sell or hold (earnings just starting on energy companies and they are expected to be positive for most part. Also comment on on Cigi the quarterly results were not well received and the stock has been hit accordingly- sell or continue to hold - deduct credits accordingly and thanks for your help
Read Answer
Asked by Terence on May 03, 2019