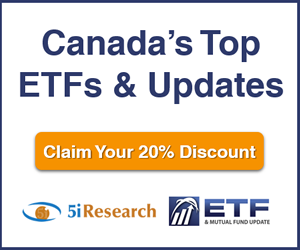 5i Recent Questions
Q: I hold the above stocks in my portfolio. Thinking of adding QSR. Your thoughts. Or should I keep my cash for better opportunities during tax loss period ? BEW and PNG are my play money. Playing PNG with house money.
Read Answer
Asked by Roy on September 12, 2019
Q: Your thoughts on this stock retreating. Could part of it be the slowdown of the gas pipeline in the states. Hold or sell?
Read Answer
Asked by kenneth on August 28, 2019
Q: I am a senior and am an income investor. I am interested in purchasing some minimum rate reset pref. Shares in quality companies. Your thoughts on this strategy as I am looking for a steady income stream. Would you recommend 3 or 4 with a minimum reset rate of at least 5% dividend rate that would qualify for the Canadian dividend tax credit as they would be purchased in a non registered account. I am also considering a purchase of ING-N shares in US funds in an RSP account. Your thoughts on the quality of this investment and the safety of the dividend and if there is any withholding tax,as this is a dividend play the fact that stock price can vary somewhat is not as relevant however capital preservation is always a consideration. In all of the above I would only start with buying a half position. Thank you, Brian
Read Answer
Asked by Brian on August 19, 2019