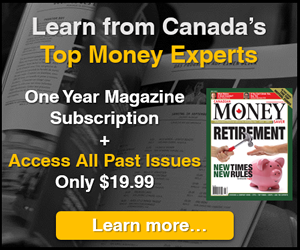 5i Recent Questions
Q: Is this a good time to add position to ALA:T based on its cleaning up its balance sheet? I run very concentrated portfolio. its 5% of my portfolio and down by 35%.
Read Answer
Asked by Piyush on February 10, 2020
Q: Hi 5i Team:

Good day!

I am owning the above 4 stocks with a total less than 4.5%. The largest one is ENB. Instead of putting my cash (more than 10% of my portfolio) I wonder if I should buy more of some of these 4 stocks to earn dividend. I realize the stock may go up/down. My current holdings are well diversified, and having a good gain. I don't want to add more, or until I sell any of the current ones.

Your opinions and recommendations please.

There are more than one stock in my question, please take as many points as you need to.

Thank you.
Louisa
Read Answer
Asked by Louisa on February 10, 2020
Q: These companies represent 17% of my portfolio, with ENB and NPI positions being 3.5% each and the remaining approx 2 % each. Recently stock prices of several of these have increased 10 % or so.

Should I adjust any of these positions?

Without really knowing the remainder of my account, what percent in utilties would be suitable for a ten year horizon?
Read Answer
Asked by Richard on February 11, 2020