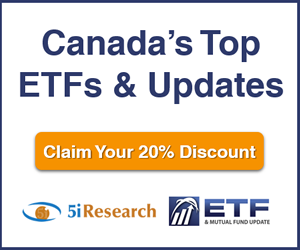 5i Recent Questions
Q: Good morning,

Looking to clean up my oil and gas names but don't mind keeping some or adding others to maintain some exposure.

How would you rank TOG/TOU/BTE/WCP in terms of bounce back potential/likelihood of survival/balance sheet strength? What is you top two?

Do you much prefer SU, PXT, FRU, BIR vs the above names? What are your favourite oil/gas names at this time?

Thanks
Read Answer
Asked by Angus on March 30, 2020
Q: Given the abysmal condition of the oil & gas sector and the apparent attempts of Russia and the Saudi's to further roil negative market activity, some long-term opportunities must be in the offing. Which oil & gas producers have the strongest balance sheet, lowest cost of production and are, generally, the most likely to survive these current circumstances?
Read Answer
Asked by David on March 19, 2020
Q: What is the outlook for above noted companies in terms of :
1. Balance sheet. Which companies can survive this down turn in the oil patch? ie not go bankrupt. Please add comments and list companies in order.
2. Which companies are hedged and how long do their hedges go and at what prices are they hedged at?
3. Would you currently take a position on any of these companies?
4. Any other helpful comments are appreciated.

Read Answer
Asked by Frank on March 19, 2020