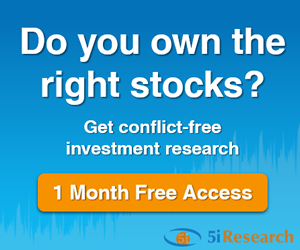 5i Recent Questions
Q: I have very recently equally invested in MHK, KEYS, PAYC and ULTA. Do you these companies offer better safety combined with potential then investing in AYX, TEAM, CRWD and DOCU.
Read Answer
Asked by Imtiaz on September 18, 2019
Q: Hi there,

Which of these stocks would you be adding to or starting a position in and why? All have pulled back to some extent so my question is which have the most upside assuming I can handle volatility? I am okay with a response suggesting to buy all 5 if you can please explain why each has come down too much and has room to go up. Deduct as you see fit and thanks!
Read Answer
Asked by Tim on September 18, 2019
Q: Would a shift from SQ to these other 3 at this stage be prudent given the current moment on SQ and the pull back on the other 3?
Read Answer
Asked by Mark on September 16, 2019