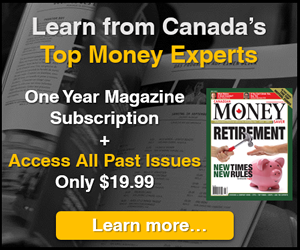 5i Recent Questions
Q: Morning 5i,
I'm looking to get my US allocation in my portfolio up to ~40% in the Healthcare, Industrials, and Tech sectors. I have a VERY long time frame, but I'm interested in businesses that have aggressive/high growth in the IMMEDIATE to 2 year timeframe.

Could you please rank the names below in terms of highest short-term growth potential coming out of a COVID world (reopening, new normal).

And if possible, are there any US names that trump these selections instead? Please take as many question credits as required:

Healthcare: VEEV, AMGN, REGN
Tech: TEAM, TWLO, MSFT, NVDA, AYX, AMZN, GOOG, QCOM, PYPL
Industrials: ROP, RTX
Read Answer
Asked by Michael on May 26, 2020
Q: Greetings 5iR Team,
Looking to spice up my portfolio with some tech titles, 1 in CA account and/or 1 in US account.
I currently owned :
CA:GIB.A
CA:KXS
US:GOOG
US:MSFT

Looking for well managed company with good growth potential within the next few years, what do you think might add value to the above list and worth looking at these days ?

Thank you,
Read Answer
Asked by Luc on May 21, 2020
Q: I am young investor building my first portfolio during these tough times. Having not been through a financial crisis before I am struggling to know how to proceed. Are you still in the camp that the markets are overvalued right now and need to chill? I keep waiting for pull backs but things keep going up (S&P approaching 3000). Do you think a pull back will come?

Related to the above, in your May 5th update you said "in our view, slow buying at good prices continues to be a solid strategy and we think 2020 prices will look attractive in two to three years from now". Looking at some of your favorite US names in recent Q&A (AYX, TEAM, DOCU, etc) they are at highs. How does one determine "good prices" in these situations (e.g., one day pull backs? overall % reduction? buy into momentum and remain optimistic?)?

Thanks for the fantastic service and for educating young investors like myself.
Read Answer
Asked by Justin on May 21, 2020