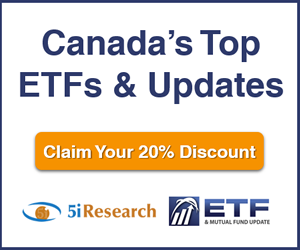 5i Recent Questions
Q: Hello - I have some capital that i am looking to deploy and wondering if now is a good time or should i hold on to it.... in anticipation of another reset with news of a second wave, etc.

Also what are your top 10 -15 names right now regardless of portfolio balancing needs - open to American or CAD names - preferably limited small caps.

Lastly, i am kicking myself for not buying SHOP on the pullback.. is it still a buy right now in your opinion? or wait...

thanks so much.
Read Answer
Asked by Ray on June 24, 2020
Q: I would appreciate 10 US and/or Canadian small cap growth stocks to invest in for the next two to five years.
Clayton
Read Answer
Asked by Clayton on June 09, 2020
Q: Good morning 5i, I am piggy backing off a recent question by James, but if you can disregard sector diversification and risk is also not an issue and main goal of course is capital appreciation.

"If you were starting a new account with 100k with a portfolio of 10 US equities, with a 10 year time frame, which 10 would you currently choose?"

Read Answer
Asked by Michael on June 03, 2020