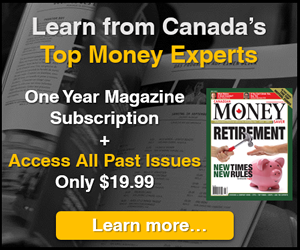 5i Recent Questions
Q: Hello,
Would you consider the following 6 stocks as beneficiaries that could benefit should the Covid situation worsen?

If not, what stocks do you consider that will benefit?

Thanks
Read Answer
Asked by Ilie on October 28, 2020
Q: CAR.UN seems to be struggling. I hold it in an unregistered account at a loss position. I also hold DIR.UN. Am thinking of selling CAR.UN, waiting 30 days and then re-buying or just adding the sale funds to increase DIR.UN. Don't hold any other REITs in my cash account, but have other REITs in RSP account. I am thinking that CAR.UN will need some time to recover and that it will be very slow over time. Do you agree? Would you wait longer to rebuy?
Question 2 is regarding DOCU. Would you consider it still a buy at current levels for a 5 year + hold.
Thanks for your input.


Read Answer
Asked by Rudy on October 26, 2020
Q: To follow up on my panic questions this weekend on docu, I have too much of it in my account and itís causing me stress. How likely do you think the stock is to return to a high? My cost price is about $242. As long as Iím reasonable confident that it will go back up, I can handle holding it. I just donít know if this is like a dot com type of spike wherein the stock never recovers from an old high. Thanks.

Jason
Read Answer
Asked by Jason on October 21, 2020