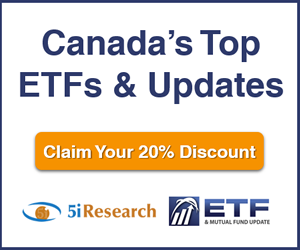 5i Recent Questions
Q: Hello - I have some capital that i am looking to deploy and wondering if now is a good time or should i hold on to it.... in anticipation of another reset with news of a second wave, etc.

Also what are your top 10 -15 names right now regardless of portfolio balancing needs - open to American or CAD names - preferably limited small caps.

Lastly, i am kicking myself for not buying SHOP on the pullback.. is it still a buy right now in your opinion? or wait...

thanks so much.
Read Answer
Asked by Ray on June 24, 2020
Q: I know this is tough to answer but are there any companies out there you see today that could potentially duplicate the great returns of the SHOP,CSU,NFLX, LULU etc.. either in US or Canada? thank you
Read Answer
Asked by kolbi on June 15, 2020
Q: Hello Peter and team.
I do re-balance the portfolio every 6 months, (June/Dec), These are the 10 names in my bag and they treat me well:
ZNQ 55%,
TSLA 9%;
FB 6%
MSFT 6%
SOXX 5%;
GOOG 5%;
AMZN 4%
AAPL 3% ;
CSU.TO 4%
Cash 3%
1. Would you suggest to trim ZNQ to the level, say to 50% ? to free up the cash then add any other names, or top up some of those existing individual names? or vice versa? stick with current no change need to be made for now?
2. in a long run, what might be the biggest risk in my bag could lose the alpha (Index)
Thanks for everything !
Read Answer
Asked by LEI on June 16, 2020