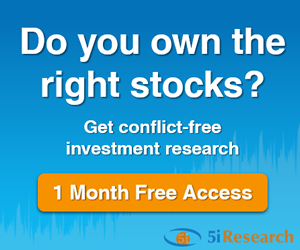 5i Recent Questions
Q: Hello 5i:
I hold UTX and would like your advice re the Raytheon deal and should I buy, sell of hold my UTX shares?
Read Answer
Asked by Barbara on June 11, 2019
Q: i own half a position in UTX. I have been holding off on buying the other half due to the pending spin offs. i don't really want to hold Otis or Carrier individually and based on my small position in UTX the spin off would likely result in having very small shares in each company. Would you just sell what I have now, wait for the spin offs then buy back in to UTX or just buy the other half position and call it a day?
Read Answer
Asked by Richard on April 24, 2019
Q: Just finished portfolio analytics. Very underweight healthcare with only BIIB in my US holdings. Also learned the following make up less than 1% positions. Which would you add to and which could be let go. Have significant tech exposure. Can you suggest another US helathcare company or should I just add to BIIB to a reasonable weight.
Read Answer
Asked by Paul on April 16, 2019