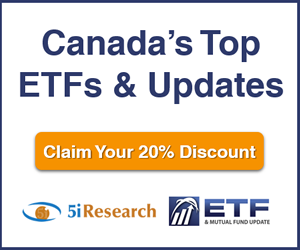 5i Recent Questions
Q: Hi - How are earnings in 2020 for CN? It has been reaching new highs and I was wondering what was lifting the stock higher and if it was temporary in nature.
Read Answer
Asked by TOM on August 06, 2020
Q: Portfolio Analytics indicates I am over allocated and perhaps over diversified in Financials: BAM.A 2%, BNS 2%, TD 4%, X 2%, BRK.B 4%, MA 6% and Industrials: CCL.B 1%, CNR 4%, NFI 1%, FDX 3%, HON 3%, LMT 6%.
Which positions would you recommend trimming or eliminating?
Read Answer
Asked by Steven on June 02, 2020
Q: Hello Peter,
If you owned these as full-positioned laggards in your portfolio, but were also a patient, long-term investor and appreciated the dividends, which of the following would you currently hold, sell or add to at this time? FSZ, AW.UN, CSH.UN, T, EWJ, HCG, MX, KBL, APR.UN, ZPR, NTR, TECK.B and CN?

Read Answer
Asked by James on May 25, 2020