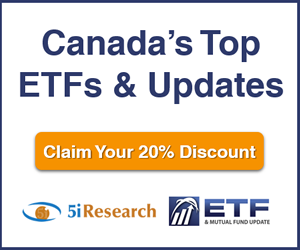 5i Report
NOV 21, 2019 - Transportation and logistics company growing through acquisition and focused on increasing shareholder value. Valuations within the industry are laxer this year compared to a year before reflecting the industry outlook. Rating maintained at 'B+'.
Download Report
5i Recent Questions
Q: Have 2.3% in ARE ,2.4 In TFII. Thing of selling ARE at a loss and adding to TFII purchased @ $28.42 . ARE has. Slightly higher dividend . I consider TFII a better growth stock than ARE.
TFII has had a sharp drop from $48 . I consider throwing out the baby with the bath water. Strong need for transport and lower gas prices adds to an incentive to buy.
Iím I on track?
Read Answer
Asked by Roy on April 01, 2020
Q: My wife and I are seniors drawing from our RRIF's and we are 'buy and hold' type of investors and need income. Your recommendations to 'harvest' capital losses is something that we have not really done previously but this suggestion is resonating with us now. If we were to do this I think we would look for 'proxy' purchases for at least the 30 day waiting period before we could repurchase the same equities if we wished.
Could you suggest some appropriate 'proxy holdings' we should be aware of for the following equities?
1. The REITs HR.UN, BPY.UN......would ZRE be a good holder?
2. EXE
3. POW
4. FM
5. MTY
6. TFII
Please use my question credits as appropriate. With thanks
Read Answer
Asked by Gary on April 02, 2020
Q: Some industries/companies should benefit from the low oil prices. Aside from airlines what would you suggest we investigate? I am mindful that oil is so cheap, in part, because the economy is in the tank but, it is possible oil will still be cheap when the economy recovers.
Read Answer
Asked by Murray on March 31, 2020