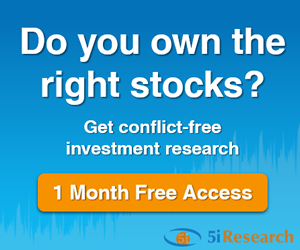 5i Report
AUG 30, 2018 - Transportation and logistics company growing through acquisition and facing a positive economic backdrop all while holding a cheap valuation. Initiating coverage at a 'B+' rating.
Download Report

5i Recent Questions
Q: Would you see a switch from NFI to GDI as worthwhile right now for a growth-oriented portfolio? Also considering TFII.
Read Answer
Asked by Andrew on November 05, 2018
Q: I follow your balanced equity portfolio. Should I sell SJ and buy TFI. Also do you see wcp bouncing back if oil goes up and there are more pipelines?
Read Answer
Asked by Stephen on November 01, 2018
Q: Hi, The listed companies have been where I have taken a big hit. As a novice investor the lesson I've learned is that it makes sense to average into a position, especially in an uncertain market. Losses in these stocks have taken over 5% of my portfolio. Can you comment please that all of these companies show promise for the long term, and there is good reason to say they will bounce back when the markets do recover? I know that MFC has a litigation issue, and TCL.A has an acquisition that is somewhat off the rails. I don't need this money for at least 15 years, but also want to feel sure I'm setting up my RSP for an increase within a few years. Thanks.
Read Answer
Asked by Daniel on October 30, 2018