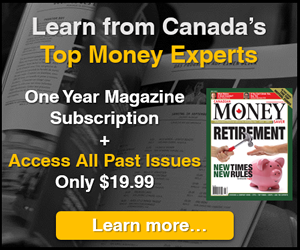 5i Recent Questions
Q: I bought these ETF's a couple of years ago for diversification purposes. They have not performed well and I am wondering if I should keep them or move on and forget about diversifying outside of North America. I do not like exchange risk.
Read Answer
Asked by stephen on August 02, 2019
Q: What is your opinion of these equities which I have held in a well-diversified portfolio for a number of years?
Read Answer
Asked by Harold on June 14, 2019
Q: We have( for me) a quite large sum of money invested in managed products. Any new money is going into Canadian equities ( 30%) following your portfolios and a mix of ETF roughly
30% USA at 10% SPY, 10% VIG, 10%IWO
30% International currently VE
10% emerging currently VEE
( I know "where is your fixed income" you ask, my spouse has a federal government pension which I count as our fixed income)
To date these sums are relatively small. As I start to shift large sums from our managed products to my self managed portfolio ( following the above ratios) I am ok with the mix in the USA spread to 3 etfs run by 3 different companies. With the international and emerging I am a bit concerned about putting all that cash with one fund (and company). Is this concern silly or should I have some diversification within my ETF holdings ( both in terms of funds and companies). For example instead of having 30% of my holdings in VE I would split it 15% VE and 15% XEF. So I guess the short questions are:

1. What is the max an investor should have in any one ETF( %)
2. What is the max an investor should have with any one company ( $ or %)
Read Answer
Asked by Tom on June 12, 2019