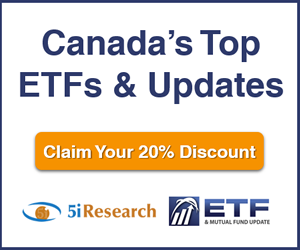 5i Recent Questions
Q: In recent questions, you have recommended VEE as a Canadian emerging markets ETF. In the past, you often recommended ZEM. Is this observation correct? If it is correct, why do you now prefer VEE to ZEM?

For a TFSA account, would you still prefer VEE to ZEM? If I am reading the company information correctly, ZEM appears to be more tax efficient and has had a higher return over the last 5 years.

Your advice is most appreciated. Thank you.
Read Answer
Asked by Dale on October 20, 2020
Q: For international exposure in taxable account, what is your thought on:

EUFN: playing on european banks. pretty depressed but room to run with rebound?
EWT: a play on taiwan rebound?
EEM: emergering markets.

any other thoughts on CDN $ equivalents?

Should be aggressive in taking position now or buy in over time?


Read Answer
Asked by Chris on October 15, 2020
Q: While Canadian dividend stocks are my preference due to their favourable tax treatment, etc. some emerging market exposure can't be all bad, especially if you can get a reliable dividend. Is BBVA an example of a suitable emerging market dividend payer to your mind? Thanks.
Read Answer
Asked by David on October 07, 2020