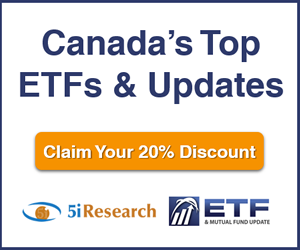 5i Recent Questions
Q: If you could see into the future and knew COVID, people's fear of COVID, the economic effects of COVID were all gone ( basically a complete return to normal scenario was 100% for sure in 2021/2022) what basket of Canadian stocks would you purchase now for longer term hold (5-8 years).
Read Answer
Asked by Ryan on October 27, 2020
Q: Good Morning Peter & team,

so... As per your comments couple of days ago referring to a positive outlook for ATZ being dependent on the Oct 14 earnings call, I am assuming??? the very positive move today (up over 8%) is a result of a good report yesterday?

If you could please provide your opinion of the recent ATZ Earnings Call and any forward looking opinions you may have.

Also, in consideration for the very negative a brick & mortar report (malls primarily) which I saw yesterday along with the very positive on-line shopping results reported, are there any other companies which are related to on-line shopping you think we should consider moving forward in 2021come as we/if we come out the other end of Covid? Also, please confirm ATZ & LSPD are considered Industrials.

ps... presently my portfolio has a 5% position ATZ & 4.8% LSPD

Thanks for all you do

gm
Read Answer
Asked by Gord on October 16, 2020
Q: Your thoughts on their 1/4ly release please.
Read Answer
Asked by Greg on October 15, 2020