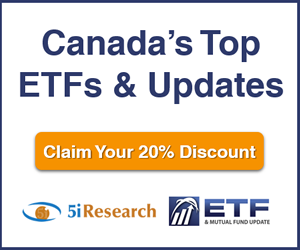 5i Report
AUG 27, 2020 - BEP missed revenue estimates due to lower generation this quarter. In a low-interest-rate environment, it is possible that we see a shift towards green utilities for their dividends, which could mean even higher valuations for BEP. We are maintaining our rating at 'A'.
Download Report
5i Recent Questions
Q: Hello,
Over the years, I've accumulated a significant amount of BIP.UN in an RRSP account, with the intention of holding it for the income generated over the long term. Since the Mar 31 split, shares of BIPC are up around 50% while BIP.UN is up around 28%.

Does it make sense to cash in this gain, sell the BIPC and use the proceeds to buy BIP.UN, thus adding some "extra" income generating units? Would also make tracking a little simpler.

Any other factors to consider?

Thanks for your time,
Roman
Read Answer
Asked by Roman on September 29, 2020
Q: Hello
I have an 18% gain in BEP.UN in a non registered account. I received the spin out shares in BEPC. Is there any tax advantage in selling the BEP.UN shares and buying the equivalent BEPC shares? Meaning, despite the cap tax gain hit, will the future taxation in BEPC be more advantageous over BEP.UN?

Also I recently bought GOOG C shares maybe by mistake. Is there any advantage to sell them and buy the A shares instead?

Thanks
2 deductions if you see fit.
Read Answer
Asked by JEFF on September 29, 2020
Q: It looks as though renewable power is becoming politically accepted, with the above as assumed potential sector participants. What is the anticipated growth rate for each and to what extent have each potentially already discounted the coming year's anticipated growth in value. I Look forward to your response.
Read Answer
Asked by Mike on September 28, 2020