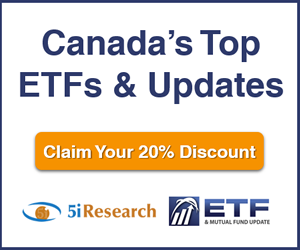 5i Report
JUL 11, 2019 - Pure-play renewable energy name with a strong dividend growth track record seeing a strong rally since the second half of 2018. Operating efficiency is the next focus. Rating maintained at 'A'.
Download Report
5i Recent Questions
Q: Hi, what theoretically could be the impact on BEP in the unlikely event the parent company BAM runs into credit/solvency issues as a result of issues arising from its own portfolio holdings or with its cyclical oriented subsidiaries.. Would BEP continue as a stand-alone utility relatively unscathed or would there be repercussions? For instance could BAM suck cash out of BEP to shore up its balance sheet in a crisis situation? I learned from the GFC to not assume anything is totally safe. Hopefully not round 2! Thanks.
Read Answer
Asked by Gary on April 06, 2020
Q: I'm looking to take positions in the following sectors. Could you please recommend 2 stocks in each category to hold in a non-registered acct.

-Utilities
-Healthcare
-Real estate

Thanks as always, Dave

Read Answer
Asked by David on April 01, 2020
Q: Thank you to the whole 5I team for your precious help during these difficult times. I am retired and I hold shares in a corporate account of DIR and CAR with losses of approximately 30% each. The company is expected to close within 3 years. Do you think these 2 titles will go back to their paid level by then. If not, would it be appropriate to sell them take a tax loss and migrate to companies with slightly lower dividends but with more growth? I thought of BIP and BEP or BAM. If not, do you have any other suggestions?
Read Answer
Asked by Yves on March 31, 2020