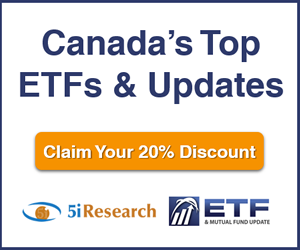 5i Report
JUN 09, 2016 - Pure-play renewable energy name with a strong dividend growth track record and an ability to access large deals. Rating maintained at 'A'.
Download Report

5i Recent Questions
Q: Reading through 5i answers to questions regarding Cdn. coys that pay dividends in USD made me wonder if there is a way to increase my cash holdings in my USD account without incurring FX charges and being eligible for the foreign tax credit.

I currently have AQN and HOT.UN in my TFSA that pay dividends in USD that are converted to CDN$ with the extra wrinkle of HOT deducting withholding taxes that are not eligible for the foreign tax credit because it is held in TFSA. Also hold BAM.A and BEP.UN and BIP.UN in Cdn. cash trading account that also pay dividends and interest in USD$ and are converted to CDN$ when paid.

Can I as owner 1) TRANSFER my AQN (up about 150%) and HOT.UN (down 25%) shares this year from my TFSA to my USD cash trading account to get dividends/interest in USD and 2) do the same with BAM, BEP and BIP from Cdn. cash trading account to USD cash account to capture and keep the USD payments and avoid FX conversion fees and build my USD cash reserves in USD cash account without incurring any fees and charges from my online broker? Or do brokers and CRA have rules against clients benefiting from structuring dividend/interest transactions in a manner like this?

Obviously this would open up SOME space for extra contributions to my TFSA in early 2020 above and beyond the TFS $6000 contribution limit to provide for increased flexibility for sector rebalancing and re-allocation opportunities. Also this would make the USA withholding tax payment on the HOT.UN dividends eligible for the foreign tax credit when filing my tax return to CRA?

Comments?
Read Answer
Asked by William on March 08, 2019
Q: Hi,
I have approx 10% weight in these in a long term RRSP following your porfolios(Only 1% WN as spin off)
I have about $!0,000 to add. What are your thoughts?
Add to a few laggards or add new?
Read Answer
Asked by Paul on March 08, 2019
Q: From your previous advice to other members, I am aware that these securities are best held in RRSP/RIF accounts for tax purposes. My question is whether the same advice applies to each company/partnership for their Canadian dollar preference shares? Are the dividends impacted by withholding taxes and are the shares eligible for the Canadian dividend tax credit.

Thanks
Read Answer
Asked by Angus on March 06, 2019