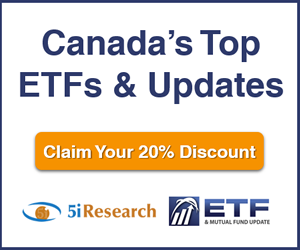 5i Recent Questions
Q: Hi 5i Team - In your answer to a previous question you referred to the meteoric rise of Shopify as a pretty unique company where things came together at the right time. Do you see another company in its fairly early stages that might be in the same situation that Shopify was two or three years ago (and still is). This company does not have to be in the tech field - any category is good. If you have ideas for more than one company that fits this description that's fine too. Thanks!
Read Answer
Asked by Rob on September 16, 2020
Q: Tech has boosted my returns this year and now it is around 40% of my portfolio and that is after trimming half my SHOP and CSU and selling AYX, GIB.A and DSG. Trying to get down to 20% Can you please rank the above stocks to help me with my decision. And thanks for the great service.
Read Answer
Asked by Neil on August 17, 2020
Q: Can I get your thoughts on earnings from Avalara? What do you attribute the drop in overnight price to? Would this be a good point to be starting a position?
Thanks to 5i for all that you do!
Read Answer
Asked by Justin on August 05, 2020