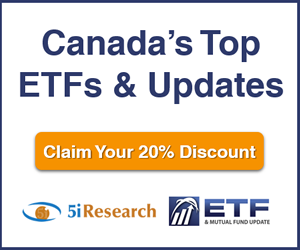 5i Recent Questions
Q: In a previous question by another 5i subscriber, you advised that support for this stock would be around $50.00. The stock has broken this support level and continues to drift lower daily.
When looking at a chart of other gold stocks in comparison, it has greatly underperformed.
Do you still have confidence in the management team after the deal with Detour and would you continue holding? It doesn't appear to be a popular decision.
I'm still enjoying a gain of approximately 100% thanks to your recommendation but am unsure of what action to take.
Is there another gold stock that you'd consider swapping it for?
Read Answer
Asked by Bruce on February 10, 2020
Q: Hi,

At what price should one start a position in KL? Under $50?
It has lost about $4 this week since the approved DG takeover announcement.
From prior Q&A, this is one of your top gold picks.
When do you anticipate that KL's management teams will be able to improve performance at DG and that it will start to be reflective in the SP? 6-9 months seem right?

Cheers,
Steve
Read Answer
Asked by Stephen on February 09, 2020
Q: Hello 5i, notwithstanding the tragedy of the coronavirus, I would like to start taking full positions in 2-3 stocks that could benefit from a recovery. What are your thoughts on the DSG, OTEX, MSFT, KL? any other suggestions? Also, when is it a good time to start accumulating?
Thanks
Carlo
Read Answer
Asked by Carlo on February 03, 2020