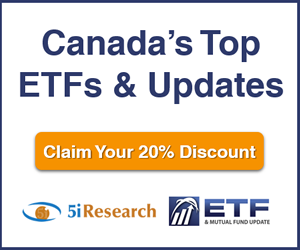 5i Recent Questions
Q: I own the Canadian bank stocks listed above with BNS, RY and TD each having a 6% weighting and NA 3.5% and BMO about 2%. Overall my Canadian bank weighting is over 20% of my portfolio, mostly a result of inheriting my father's income portfolio. I want to trim my overall weighting, which bank(s) would you trim.
Read Answer
Asked by Chris on August 06, 2019
Q: What is your opinion of the Bank of Montreal? I have been an investor in BNS before but sold my shares after I suffered through the inordinately long and complex process of signing up for a Bank of Nova Scotia VISA card
Read Answer
Asked by christianne on July 22, 2019
Q: Hi Peter, can I get your updated analysis on Steve Eisman's thesis on Canadian banks from today's BNN posts? Do you agree? What is it that he's seeing that we're not seeing (besides him flipping by shorts)? Would you be able to write a 5i blog post on how we can value banks (i.e. key ratios, ROA etc). Thanks.
Read Answer
Asked by Michael on June 05, 2019