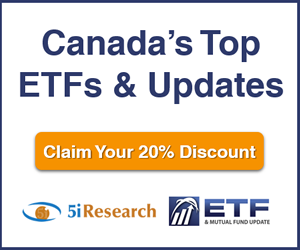 5i Recent Questions
Q: Hi Peter, can I get your updated analysis on Steve Eisman's thesis on Canadian banks from today's BNN posts? Do you agree? What is it that he's seeing that we're not seeing (besides him flipping by shorts)? Would you be able to write a 5i blog post on how we can value banks (i.e. key ratios, ROA etc). Thanks.
Read Answer
Asked by Michael on June 05, 2019
Q: what's your opinion on a 5 year reset preferred at 5.10% from BMO?
Read Answer
Asked by jim on April 12, 2019
Q: I currently own a combined 25% share in Canadian financials. I love the dividend, but I know it is heavy and I am concerned about the negative news I read about the banks. Is the future really that bleak for the banks. Thanks.
Read Answer
Asked by JAMES on April 08, 2019