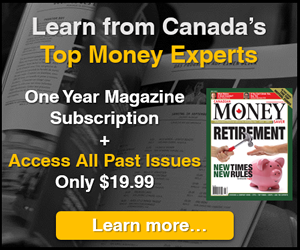 5i Recent Questions
Q: As suggested in Portfolio Analytics I need to add Fixed Income to family portfolio. It suggested ZAG or XBB; Defensive CBO or FLOT, Aggressive CPD or ZPR. Which of the three would you suggest to invest in? Also researching them they refer to Dividend Yield. Is it actually dividend yield or interest income? The reason I am asking should the fixed income be in RRSP (I know it is preferable for US$) or would a non-registered corporation account be fine also?
Heather
Read Answer
Asked by Heather on April 16, 2019
Q: We have a diversified RIF and are now in our 70s . We have 6 ETFs and have $20,000.00 invested in VE. We have equities invested across all sectors some sectors a higher percentage than others. Do you feel it is necessary to have monies invested in Europe when we could obtain better income investing in possibly Bonds or preferred shares. Safety and Income are important now to us . Any recommendations.
Read Answer
Asked by Sharon on March 22, 2019
Q: Hello, I have a chunk of American money recently deposited in my non registered account. I hold some money in FLOT, and SHY . Could you make some suggestions for the cash. It should be fairly conservative . You could suggest stocks as well as fixed income.
Read Answer
Asked by Deborah on March 19, 2019