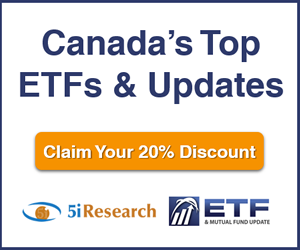 5i Recent Questions
Q: looking ahead the next 6 to 12 months and with safety of principal in mind, how would you rank these fixed income etf's? thanks.
Read Answer
Asked by Curtis on April 16, 2019
Q: ..given growing expectations of a Canadian recession, i'm thinking of moving away from utilities into fixed income. how do you expect XBB, XSB and HFR to perform in comparison to ZWU if a recession occurs. thanks, great service.
Read Answer
Asked by Curtis on February 25, 2019
Q: Hi 5i,

A portfolio construction question. I've selected a mix of XTR (36%), XSB (7%), CDZ (17%), XAW (19%), and then a mix of laddered GIC options (17%) and a small cash holding (4%). This is for a family member's portfolio, retired, needing income, security, and modest growth (in that order).

This ends with an allocation of approx. 55% equities and 45% fixed income/cash, and 69% Canada, 22% USA, and 9% Global.

This mix also generates distributions/dividends almost dead on 4%/year, so following the 4% withdrawal rule more or less allows for not needing to sell anything to cover cash flow needs.

Wondering if you could comment on the ETF selections and overall structure with the understanding of course that its always a highly personal decision. More just want to know if you have better ETF or security selections for this scenario...

Thank you so much!
Ryan

Read Answer
Asked by Ryan on February 19, 2019