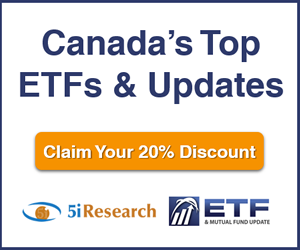 5i Recent Questions
Q: Hi team
looking for an etf for real return bonds (short term) vs XSB which is also short term
what is the main difference in terms of safety and returns between the 2 ? it is meant to be in a RRSP
thanks
Michael

Read Answer
Asked by Michael on April 01, 2020
Q: How would you rank these bond funds. I sold FTB and bought PMIF but it is not performing well. Bond funds have not performed well due to the drop in interest rates. I am retired in my late 70ís.
Read Answer
Asked by Donald on March 24, 2020
Q: Would you have any recommendations for individual corporate bonds with decent yield to maturity for up to a 7-year term? Based on my research, yield remains low for decent quality. Thank you!
Read Answer
Asked by Pierre on March 18, 2020