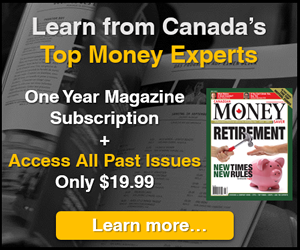 5i Recent Questions
Q: Looking for the best of both worlds ... income and some growth.
AND not finding bonds very compelling due to low interest rates.
AND as part of my holdings in the financial sector.
Would it make sense to buy and hold ZEB (4.7% yield) and ZWB (6.65%) ?
My thinking here is ZEB would capture more capital gains once interest rates start to move up and bank shares rise in value; while ZWB captures a higher yield in the meantime?
Of course I am also open to a better suggestion.

Thanks for your help.

Read Answer
Asked by Donald on August 11, 2020
Q: Hi, As a retired income plus some growth investor which order would u add to or delete the above under 1% positions to tidy up my portfolio.
Read Answer
Asked by Peter on July 10, 2020
Q: Hi General investing question. I have both ETF and actual stocks that are in the ETF. Less than 5 years away from retirement so still looking to build my portfolio. What's your opinion on holding ETF to accumulate income or buy the actual dividend stock and get both income and (hopefully!) growth? Thanks guys
Read Answer
Asked by Kenneth on June 15, 2020