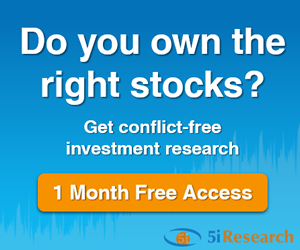 5i Report
NOV 17, 2018 - Transit bus and motor coach manufacturer offering good fundamentals, an attractive valuation, strong backlog, and continual value-creation. Coverage maintained at 'A-'.
Download Report

5i Recent Questions
Q: Hi Peter and 5i team,
The listed stocks are held in our grandsons RESP. (Age 6) .We have some cash that we would like to deploy. We originally thought People Corp would be a good addition but you warned it is a thin trader and could be volatile. In your opinion what would be your top 3 ideas for a new position.
Thank you
Read Answer
Asked by john on September 16, 2019
Q: Bought Cineplex a little over a year ago in my TFSA at around $29; watched it go up to $35, down to $23, and now is settling in around $26. Over a 5 year time horizon, do you believe the company has more or less potential upside than NFI at this time?
Read Answer
Asked by Kelly on September 09, 2019
Q: Hi Peter and 5i team,
We have some cash in our grandsons RESP. He is 6 yrs old. Having read your update today, we were wondering if People Corp would be a good fit as a new holding?
Thank you as always for your opinion
Read Answer
Asked by john on September 09, 2019