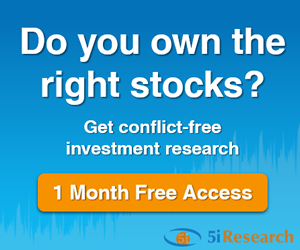 5i Report
NOV 17, 2018 - Transit bus and motor coach manufacturer offering good fundamentals, an attractive valuation, strong backlog, and continual value-creation. Coverage maintained at 'A-'.
Download Report

5i Recent Questions
Q: Hi Peter, Ryan, and Team,
NFI is on a real downward spiral lately, and the current yield is 5.368%. It's held in my wife's TFSA, and it's hard to see the almost daily declines, some quite steep, e.g. on July 16. It's down almost 50% now, and am wondering if we should keep it or sell it. I wouldn't add to it at this time. What are your views?
Thanks in advance.
Read Answer
Asked by Jerry on July 19, 2019
Q: Hi 5i,

Looking to rebalance my industrials listed above. Before asking my question a little background info: Sitting at 10% sector weight with each of the listed stocks at equal weight. I would like companies with manageable debt, conservative growth and mid-large cap, with growing dividends. Shareholder friendly companies are also a nice to have. I also have a 10+ investment horizon.

Questions base on above, and please deduct as needed:

1) Would you continue to hold these stocks?
2) Which ones would have major issues if and when a slow down occurs?
3) Given answers to above, which new industrials would you recommend to replace the above?

Thanks,
Chris



Read Answer
Asked by Christopher on July 17, 2019
Q: NFI started the day with a big stumble, is the delivery news that bad? Is this time for bottom fishing and "invest the money you can afford to lose" - so to speak.
Read Answer
Asked by Victor on July 16, 2019