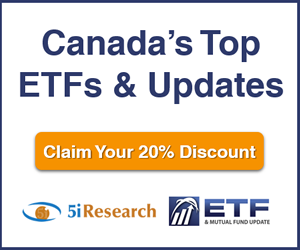 5i Report
JAN 16, 2020 - We are downgrading the company to a 'B+' rating due to industry headwinds, inventory issues and pressure on margins. The company has also seen a slow zero-emissions vehicle rollout and has lowered guidance. However, the company remains a strong player in the industry.
Download Report
5i Recent Questions
Q: As a retired investor, I am keen on stocks with low betas, high dividends and some growth. AQN, NPI and BEP all meet these criteria and are all up significantly, riding on a crest of green sentiment. These three stocks now compromise 13.5% of my total portfolio. I am loathe to part with my green energy stocks as they are doing so well. That said, have I put too many eggs in one basket? At what percent should I cap my green energy investment? Other than higher interest rates, what could impact continued growth in this sector?

On a related note, I am now overweight in utilities, which now represent 21% of my total portfolio. This includes the three above-mentioned stocks, plus Fortis and BEP. Would you suggest reducing this weighting? And if so, which stock(s )would you be inclined to sell?

Thank you.
Read Answer
Asked by Maureen on February 14, 2020
Q: Hi,

Waiting on the 30 day period to release-purchase NFI after recording a tax loss. Purchased REAL with the funds from NFI. So far the rise in SP in NFI has equaled the rise in REAL.

Based on the aforementioned, would you sell REAL in order to repurchase NFI, or just keep REAL, based on current fundamentals, without regard to weightings by sector?
Read Answer
Asked by Kelly on February 11, 2020
Q: Investing in companies that are directly involved in the climate change space seems to be a big investment growth theme and that may explain the good performance of these stocks over the last while. New Flyer is included because of their electric bus component. Successful companies ought to see growing valuations.
Read Answer
Asked by Murray on February 04, 2020