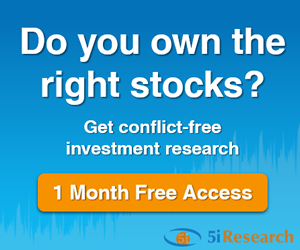 5i Report
NOV 17, 2018 - Transit bus and motor coach manufacturer offering good fundamentals, an attractive valuation, strong backlog, and continual value-creation. Coverage maintained at 'A-'.
Download Report

5i Recent Questions
Q: Do you see a switch from NFI to CAE being long term profitable at this time?
Read Answer
Asked by Andrew on May 21, 2019
Q: Hi 5i,

My question is in regards to tax loss harvesting. I am down, in our non-registered accounts, anywhere from 10-30% on Magna, Methanex, NFI, Vermilion, and Great Canadian Gaming.

I like all of these companies and would like to have them in my portfolio as long term holds. My time horizon is years, if not decades. I don't mind the volatility of these stocks at all, nor do I mind being down (on paper) significantly at any point in time with them - I understand these are cyclical names. Dividends, and dividend growth, from most of them ease any short term frustration.

All of that said, would you recommend crystalizing a loss on any of the above? Do you see any catalyst for short term price jumps (earnings?) that may cause me to get caught buying back in at a higher price in 30 days? And if harvesting a loss is the way to go, would I be better off keeping the proceeds in cash to buy back in after waiting? Or park it in comparable securities? If so, any suggestions?

Dollar-wise, the amounts are significant enough that trading costs aren't really material. The only other variable I should mention is that I don't have any capital gains (realized) to use the losses against, so it would just go "in the bank" to be carried forward to the future.

Lots of parts to that question so deduct credits as necessary.

Thanks, enjoy the long weekend!
Read Answer
Asked by Ryan on May 21, 2019
Q: I own all of these in equal weighting (7% each). Down quite a bit on NFI. Just seeing if I should keep it and give it the long term (10 years) to provide a good return or sell because there is a better company to replace it with for a better long term performance at this point. Any other recommendations as I do have some cash side lined at this point (30%).
Read Answer
Asked by Ryan on May 16, 2019