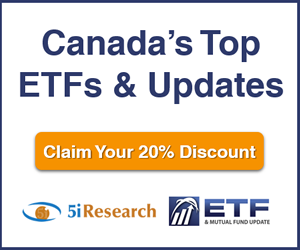 5i Report
NOV 17, 2018 - Transit bus and motor coach manufacturer offering good fundamentals, an attractive valuation, strong backlog, and continual value-creation. Coverage maintained at 'A-'.
Download Report
5i Recent Questions
Q: Hi. I own TCL.a in a non-registered account & NFI in a TFSA, both at a huge loss currently. My questions are:
1) What do you think is the risk of continuing to hold these stocks now?
2) What do you think of their potential over the next year and in the years beyond? Do you think they can recover?

Since NFI is inside my TFSA, should I sell it and buy something else? TCL.a could sell for a capital loss. If I have to sell either one, which one should go first? Or should I wait another quarter before doing so? Thanks for your help.

Read Answer
Asked by Esther on December 12, 2019
Q: Not a question but an observation. Read article in WSJ yesterday that USA going to pass a bill banning Chinese rail and electric bus companies from operating/ manufacturing in the states. A Chinese owned electric bus company manufacturing plant in the "the rust belt" will close. ( Probably could be bought at good price).

Market for electric buses expected to grow from $745 million in 2018 to $1.95 billon in 2024.

Someone with patience will do well with NFI.
Read Answer
Asked by Derek on December 11, 2019
Q: Noticed that NFI is in the balanced portfolio and also in the Income one. Also the return has been very negative (-28%). However, it has a good dividend and a LTM plan behind the production of electric buses. Analysts at TDWaterhouse do no like it . In the last 5 months it seems that its price is making a base. Do you think that a contrarian approach could work here?, How would you rate its management ?, would it be worth to buy and hold the stock for 5 years ?, what is its biggest risk to make it underperfom ?, How safe is the dividend ?, Does it have a high debt ratio ?
thanks

Read Answer
Asked by Alejandro on December 10, 2019