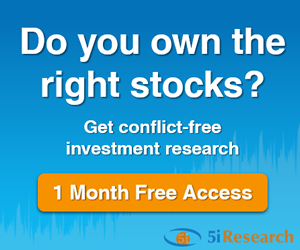 5i Report
NOV 22, 2016 - Clean air technology company with interesting products but it has simply become too small and volatile for most investors. Discontinuing coverage at a 'C' rating.
Download Report

5i Recent Questions
Q: Please comment on the first quarter earnings and if you think the stock is still cheap. What would be an appropriate p/e for the company? Thanks.
Read Answer
Asked by Murray on May 15, 2019
Q: Thanks to replying to my question.Would disclosing the information in a presentation on their site be sufficient? I also notice that in their press release of the year end numbers they state:
"The Company secured contracts in North Dakota during 2018 which resulted in moving 23% if itís fleet from Colorado to North Dakota during the three months ended December 31, 2018. The successful award of North Dakota contracts and reallocation of rental assets to new markets support the Companyís strategy to diversify its markets and customer base. "
It is possible that management concluded that they had made sufficient disclosure with those sentences even though they did not mention that it was all to one customer. What is significant is that the % increased from 23 to 40.
Read Answer
Asked by Murray on May 06, 2019
Q: For my small cap portion of my portfolio I was thinking of adding one. Both have run hard and have good growth. For a long term hold what company would you invest in. I consider management and debt management a priority.
Or should I buy a little of both? Would you have a better alternative? Thanks
Read Answer
Asked by Brad on May 06, 2019