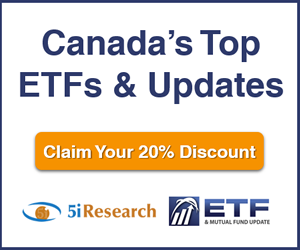 5i Report
NOV 22, 2016 - Clean air technology company with interesting products but it has simply become too small and volatile for most investors. Discontinuing coverage at a 'C' rating.
Download Report
5i Recent Questions
Q: In a relatively prolonged and deep recession,for each grouping of companies,please list in order from least likely to most likely to go bankrupt.
Group One:KEL,NVA,BIR
Group Two:STC,QST,WELL,XBC,GRN
Thanks.


Read Answer
Asked by maurice on March 27, 2020
Q: Please comment briefly as appropriate on the above stocks covered by 5i. Add,sell or hold? 1)EIF 1.5% position/ p/p$44 / Investment a/c. Recent big drop to $32.19 2)SU 1% / $42.59 / RIF. Sharp drop in oil price 3)AW.un 1.5% /$43.63 /Inv.a/c. 4)Real 2% / $14.25 / Tfsa. Sharp drop today. 5)STC 1% / $2.47 /Tfsa. Down since recent Q. 6)Ray.a 1.5% / $9.70 / Rif. Down trend.Decent results,but no love. 7)Qst 1.5% /$5.01/ Rif. Very sharp drop last few days. 8)Hr.un 3.5% / $21.33 / Rif. Its building in Calgary is leased to Ecana,now IVV( US$2.60.) Thanks for u usual great services & views
Read Answer
Asked by Peter on March 16, 2020
Q: Questor is holding up better today than i thought it would. As it does a large part of its business in U.S. shale in your opinion or best guess how badly is it going to be negatively impacted. Once this all settles down i would think it will pick up again as i don't see the green clean energy movement subsiding any time soon.
Thanks
Peter
Read Answer
Asked by peter on March 10, 2020