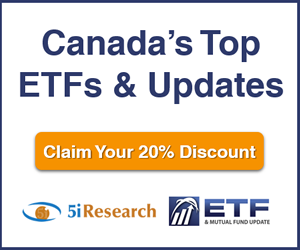 5i Recent Questions
Q: How would you rank these bond funds. I sold FTB and bought PMIF but it is not performing well. Bond funds have not performed well due to the drop in interest rates. I am retired in my late 70ís.
Read Answer
Asked by Donald on March 24, 2020
Q: Thanks for all your hard work during this uncertain period.

I'm transferring conservative Mutual fund monies (to get out from under their fees) over to Questrade.

I want to keep that money conservative. I'm not drawing back, but just trying to keep my allocation.

I've read that similar bond ETFs are not the best way to go forward. Some recommend cash, even US cash but this seems too fearful.

Please recommend an ETF option for this situation.



Read Answer
Asked by Kevin on March 23, 2020
Q: XBB, HFR and FLOT have not held up well during this challenge. Can you suggest some liquid bond ETF's that will simply stay flat and pay a modest dividend?
Read Answer
Asked by Gregory on March 23, 2020