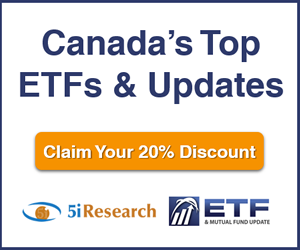 5i Recent Questions
Q: In January '19 I pivoted my portfolio to a defensive strategy which has let me sleep at night while returning 8.1% YTD through the end of September. But I also have kept about 30% cash in reserve. I am now doing a deep dive with a view to deploying that cash but all my defensive standbys all have sky high valuations. Thus, two questions:

1. Can you recommend any solid defensive, dividend paying stocks whose valuations are not through the roof? - I have the banks covered.

2. On a contrarian level can you recommend any energy stocks best poised to profit if/when that sector ever turns? A dividend payer is appreciated.

Thank you

Kim
Read Answer
Asked by Kim on October 07, 2019
Q: Atco: buying this stock would be a duplication , would it not, since I own TRP, ENB, FTS in different accounts - similar businesses and is at an all time high?
Read Answer
Asked by James on September 12, 2019
Q: Would you say Atco overall is a cyclical business (which one might think when viewing their work camp housing part of the company), or might one view it as a utility which one could buy and hold forever given its distribution business? Would you consider it a buy and if so why?
Read Answer
Asked by Anthony on July 25, 2019