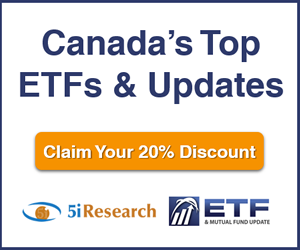 5i Recent Questions
Q: Hi Peter/Ryan
I am in the dog house on listed stocks in my registered accounts (RRSP/TFSA/RESP). For TOY and TSGI , I will wait for your review in Q&A section. As part of cleaning up portfolio would you keep these or if not then replace with which stocks? Money requirement and risk is not an issue.

Value your opinion. Thanks



Read Answer
Asked by Sanjay on November 08, 2018
Q: Good day, I know it has been like quicksand, but I'm already in (at slightly a higher price) and am wondering if there is some value in GE around this price? For short-term (tax-loss bounce) and longer-term. Your insights are much appreciated. Thanks.
Read Answer
Asked by Michael on November 08, 2018
Q: Peter and His Wonder Team
Here is a rather unfair question. I realize this may be a difficult comparison. However if you had to choose one of these companies based on current price for a 3 year hold which one has the better long term value? Your opinion is always appreciated!
Thank you!
Read Answer
Asked by Ernest on August 24, 2018