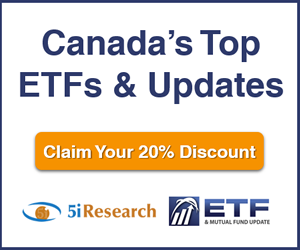 5i Recent Questions
Q: Hi All at 5i! What are your thoughts on the future growth of Spotify? It does not seem to move much. Would it be worth while holding onto for the next 5 years? Cheers, Tamara
Read Answer
Asked by Tamara on July 18, 2019
Q: Would appreciate your assessment of the merits of continuing to hold half-positions in BOX, NVDA, SQ, and SPOT, in search of above-average returns going forward and comfortable with risk. If you were on the sidelines, would you initiate new positions in any of the holdings, or alternatively are there merits in reducing any of these positions today in favour of more attractive risk/return opportunities in the US technology space (and if so, which tech opportunities have captured your recent favour)? Thanks for excellent services rendered.

Read Answer
Asked by Michael on May 15, 2019
Q: Just finished portfolio analytics. Very underweight healthcare with only BIIB in my US holdings. Also learned the following make up less than 1% positions. Which would you add to and which could be let go. Have significant tech exposure. Can you suggest another US helathcare company or should I just add to BIIB to a reasonable weight.
Read Answer
Asked by Paul on April 16, 2019