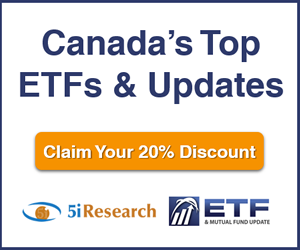 5i Recent Questions
Q: Had some Tahoe shares awhile back which turned into PAAS. I sold PAAS after the THO acquisition. Some shares of PAASF have now showed up my account at a price of 0.60 per share. What is PAASF and how did I end up acquiring it? Whats 5i view on this penny stock? Would you advise to just sell it? Thanks.
Read Answer
Asked by Loren on January 24, 2020
Q: I currently a small amount of GDX and GLD. I would like to increase my gold holdings a bit. Is there a stock you recommend? I am wondering about ABX or GOLD, if you like those, and is GOLD better than the CAD ABX? Or do you prefer another gold stock?
Also, is this a good time to buy silver? If so, would you recommend a stock or an ETF, CAD or US? Thank you.
Read Answer
Asked by Elizabeth on January 20, 2020
Q: Good evening Peter. I want to buy into silver this year. Which company would you suggest.
Read Answer
Asked by wilson on January 08, 2020