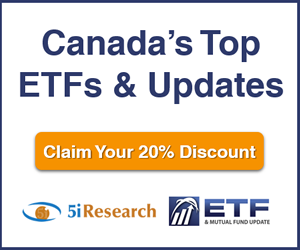 5i Recent Questions
Q: As my hedge against what I believed would be the possible decline of the U.S. dollar as the U.S.A. issued more and more debt, gold producers K and NGT have come to represent roughly 5% of my portfolio. With the uncertainty caused by Covid-19, K and NGT have increased in value nicely and have served as a useful hedge against declines elsewhere in my portfolio. Now with all the government assistance, I believe that government balance sheets everywhere will be seriously strained, but as this is a worldwide phenomenon perhaps the U.S. dollar will not fare so badly against the rest of the world. Is it time to take profits in K and NGT ?
Read Answer
Asked by Geoffrey on May 21, 2020
Q: I currently have a significant position in Yamana and with the recent rise in share price, I have been thinking of selling a portion of my position and buy another mid-cap gold miner. I am likely going to sell my gold positions in 2-3 years time and would like a mid cap company with higher share price growth potential.

I am debating between BTO, AGI and K.

BTO has had some momentum of late but with geo-political risk. AGI has minimal debt but generally produces less gold. Kinross is a larger producer but it may have some leverage to run up significantly with a higher gold price.

Any thoughts on these three stocks and which do you prefer of the three?

Thanks in advance.
Read Answer
Asked by vijey on April 27, 2020
Q: Hello,
Back in December you mentioned Kinross was not your favourite in its sector.
What is your favourite in the sector?
Minimum 5 year hold.
Looking to add to my TFSA or RRSP.
Read Answer
Asked by lorraine on April 23, 2020