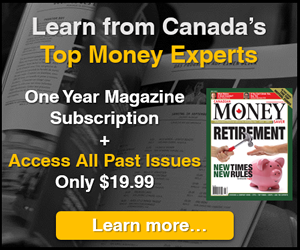 5i Recent Questions
Q: Hi,

What are your thoughts on PGI.UN? The MER looks like it's on the order of 4% which seems high. On the other hand, for a fixed income fund, the total return (after expenses) for the last few years seems decent.

I already hold XHY, CVD & XPF. Would you say PGI.UN is a good compliment to add to these or should I just add to these ETFs instead?

Thanks,

Gord
Read Answer
Asked by Gordon on January 14, 2020
Q: I have a non-registered a/c, a RRIF and a TFSA and would like to add fixed income investments to each using ETFs. I am looking at the above mentioned ETFs. Is there a general rule of thumb as to which type of income should go in to various accounts and would XHY and XPF be subject to withholding tax?
Read Answer
Asked by Lloyd on April 16, 2019
Q: Is this a reasonable place to park some cash? Do you have another recommendation. Thank you.
Read Answer
Asked by Margot on September 24, 2018