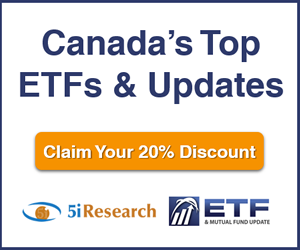 5i Recent Questions
Q: Hi Team!

I'd like to add some names in the energy space given its beat up status. Can you provide 3 names that would provide a proxy on a recovery in this area?
Read Answer
Asked by Ian on January 22, 2020
Q: My question is on energy as I do not hold anything in this space. I have been looking at this company for awhile producing a high yield that the company says it will not cut. From what I understand this is holding the stock price as fears of a dividend cut. yet on the other side it is said if the dividend was cut it would probably help the stock price. My question if the stock is purchased you get the dividend and if the dividend is cut the stock price would most probably increase. any comments on this thesis.

thanks Dave
Read Answer
Asked by Dave on January 16, 2020
Q: How do you view the above companies to boost yield, energy weighting and opportunity for capital gain. My objective is to minimize total equity exposure while achieving a targeted yield by seeking out more potent dividend names with good upside potential. Thanks.
Read Answer
Asked by Curtis on January 15, 2020