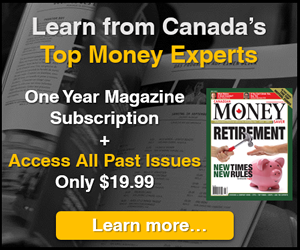 5i Recent Questions
Q: I need help to clean up and high grade my energy stocks. I have the following in the energy sector: ENB, IPL, PPL, SCL, SGY, TOU and WCP (all were acquired between 2011 and 2014), and I would like to reduce the number of positions. I have not added to the energy sector since Q3 2014.

Energy makes up 8% of my entire portfolio (DCPP, mutual funds, and a stock portfolio managed by me Ė the 7 stocks referred to above). I have been very patient, but my patience is running out with some of these stocks. Some days I feel like selling the losers and investing in another sector, other days I feel like averaging down on some of the losers (itís been 4 years since I added to the sector).

I am up 50% on PPL, so plan to keep it. Breakeven on IPL and ENB. Down 33% on WCP, and down >50% on SCL, SGY and TOU. Not including dividends.

I am considering adding VET as it seems to be better quality (recommended by 5i and others), but I donít want to have too much overlap with the other stocks, nor do I want to increase the number of stocks in my portfolio.

Assuming that I keep the same overall energy weighting, how would you high grade this portfolio. I am open to other energy companies, the only criteria is that it pays a dividend.

Thanks,

Paul
Read Answer
Asked by Paul on September 11, 2018
Q: SGY has recently entered into a purchase agreement/merger with a private company MBOG. What are your thoughts about the acquisition? Does this move the needle on SGY?
Read Answer
Asked by Robert on September 07, 2018
Q: I have been holding WCP (-35%) (4% of Corp Port. and 2% of total holdings) and SGY (-40%) (6% of Corp Port. and 3% of total holdings) since 2015.
These are in an unregistered corporate account so a capital loss can be carried forward. I am going to either sell both holdings outright and purchase VET.
Or trim each of WCP and SGY by half and use the proceeds to purchase a smaller position in VET and end up with all three holdings.
The negatives I see with the first option would be increased concentration risk (2 holdings for 1) and I would expect that WCP and SGY would outperform VET if the price of oil continues to increase long term. Your thoughts please?
Read Answer
Asked by Randy on August 21, 2018