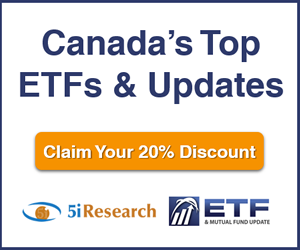 5i Recent Questions
Q: Do you consider any of these dividends to be unsustainable? Any other comments on these companies?
Read Answer
Asked by James on December 11, 2019
Q: Your thoughts on ARX. I have had it a while as it dropped and am now looking at an exit point. It is up recently, but I would have thought there was a lot of tax loss selling pressure.
Read Answer
Asked by Gordon on December 10, 2019
Q: I have followed ARX all the way down and have been looking for a spot to sell it. What is causing this latest rally and will it have further strength.
Thanks

Read Answer
Asked by Gordon on December 09, 2019