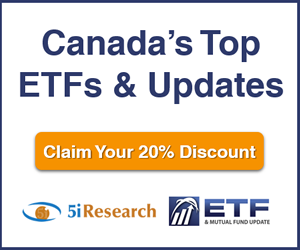 5i Recent Questions
Q: TCL represents 0.40% of my total portfolio. Would you suggest an increase to 1.00% for the cost average? My current cost per share is $31.85. This is for a well-diversfied portfolio.
Thank you
Read Answer
Asked by Hali on October 20, 2020
Q: Taking into account AD as an income trust, I presume distribution would be taxed as income and would be best in RRSP whereas TCL dividend would receive dividend tax credit and best in nonregistered accounts. To me that seems at highest marginal rate that these would provide similar incomes in above situations. Is this correct?
Secondly, do you recommend one above the other?
Income, safety of dividend and capital are the most important considerations. I prefer a long term hold and can tolerate a moderate amount of volatility.
Thank you for this great service.
Read Answer
Asked by Tulio on October 19, 2020
Q: Hello 5i,
I sold PLC at a gain to buy AW due to the higher dividend and good pricing. I sold ET and bought TCL.A also at a good price now.

With the excess cash from the sale of ET should I wait to see what you suggest next or buy CU which s not in your portfolios but has a good dividend, is at a good price and is suggested by you in many instances or buy GOEASY also at a good price, growing, and a reasonable dividend? I am 73 looking for dividend and some growth with a ten year outlook. I do not need the funds as a defined pension plus dividends. If you have better suggestions I would appreciate them.
Stanley

Read Answer
Asked by STANLEY on September 17, 2020