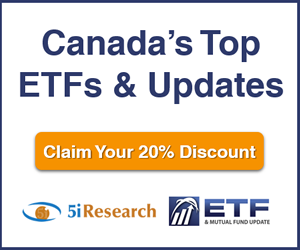 5i Recent Questions
Q: Hi Team,
What do you think of the research report published this morning by Spruce Point Capital on CTC.A. Anything relevant or just another short attacking a Canadian company. Thanks!
Read Answer
Asked by Benoit on December 05, 2019
Q: Good morning folks. I just received my Canadian Tire Mastercard Bill. As I am a preferred customer I have been enjoying a 16.99% rate which I never have had to use. They just increased it to 19.99%. I called them and they told me it is because Canadian Tire say it is because "we are going into a recession". I just thought this is odd that they are so sure that they raised the rates now instead of say a year or so from now. Do they have the illusive crystal ball? I just thought other members may be interested (or not).... post if you see fit.
Read Answer
Asked by El-ann on December 04, 2019
Q: What is the outlook for CTC.A and would you recommend it as a good choice for my TFSA?
Read Answer
Asked by Sharon on November 25, 2019