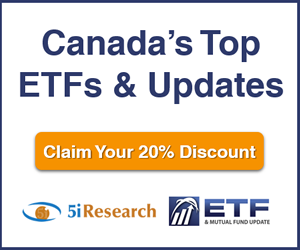 5i Recent Questions
Q: When I read/hear the phrase "GIC-like funds" what is being referred to? Can you provide a few examples if that phrase has meaning in the realm of investing?
Read Answer
Asked by Ronald on December 02, 2019
Q: Hello. Which one of these is a better place to stash cash in my Questrade account? PSA or CSAV. Is money in these protected by CDIC or something else. Is there anything better you would recommend? Thanks
Read Answer
Asked by Andrew on December 02, 2019
Q: I'm holding cash and gradully adding to it with dividends in case there's a market correction. What's the best place to hold these funds that are secure yet get some interest while waiting?

Read Answer
Asked by Graham on November 21, 2019