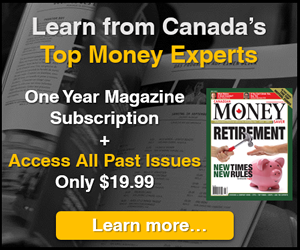 5i Recent Questions
Q: In a recent answer to a question on an oil company, you mentioned that it is hard to be optimistic on a company if you don't like the management team. So my question is, which of the management teams in the oil sector would you want to align yourself with, and why? Alternatively, which of the management teams would you not align yourself with? Please deduct as many credits as necessary to fully answer my question. Thank You.
Read Answer
Asked by dean on November 22, 2019
Q: Hi 5iR Team, TD puts out a monthly consolidated report of its stock coverage universe. In the Sept. 30th report I looked at their Junior/Intermediate O&G stocks. I noticed that if I arbitrarily picked an upside % of 70% i.e. current price and TD's Target Price there were 13 stocks. The lowest was TOG at 70% upside and the highest NVA at 152%. In addition, some of the stocks like WCP and FRU are yielding 8%+. For me as an investor this is compelling data. Lastly, reading further into the report TD's O&G sector thinking as stated by their senior analyst is not Bullish. In other words TD does not appear to be exaggerating the facts, attempting to make some case for investors buying O&G stocks.........but the analysts in the field certainly feel incredibly positive on a number of Junior/Intermediate names.
How do I sort this out??
What would be 5iR's top Jr/Int. O&G picks?
Thanks team. Cheers, Chris


Read Answer
Asked by Chris on November 19, 2019
Q: Do you know why NVA took such significant dive after reporting? Was it just the possibility of being dropped from an index? Overdone?
Read Answer
Asked by Peter on August 09, 2019