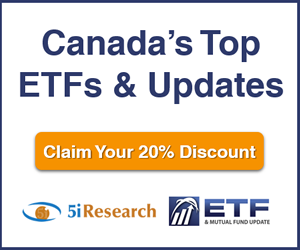 5i Recent Questions
Q: Hi, I recently sold MFI. Thinking about BYD.UN as a replacement in the sector unless you recommend anything else in US or Canada. Currently have PBH, ATD.B, and COST.
Thank you
Read Answer
Asked by brent on October 05, 2018
Q: Hello Peter and all at 5I. After reading your last post which stocks in the industrial and energy space would you suggest. Thank you Barbara.
Read Answer
Asked by Barbara on October 03, 2018
Q: I am modeling a portfolio after your balanced portfolio (with the occasional stock from your growth portfolio as a replacement) and already hold your other suggestions in the industrial and consumer area. Looking at adding one of the above 4 stocks this week. (DOO would be in place of MG if chosen). What would be your suggestion and why? Thanks!
Read Answer
Asked by Paul on September 07, 2018