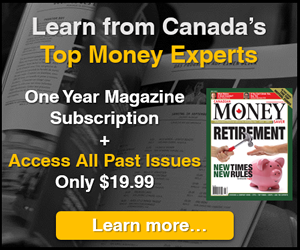 5i Recent Questions
Q: As a retired investor, I am keen on stocks with low betas, high dividends and some growth. AQN, NPI and BEP all meet these criteria and are all up significantly, riding on a crest of green sentiment. These three stocks now compromise 13.5% of my total portfolio. I am loathe to part with my green energy stocks as they are doing so well. That said, have I put too many eggs in one basket? At what percent should I cap my green energy investment? Other than higher interest rates, what could impact continued growth in this sector?

On a related note, I am now overweight in utilities, which now represent 21% of my total portfolio. This includes the three above-mentioned stocks, plus Fortis and BEP. Would you suggest reducing this weighting? And if so, which stock(s )would you be inclined to sell?

Thank you.
Read Answer
Asked by Maureen on February 14, 2020
Q: I hold the above equities. I have additional funds to allocate. Your suggestions please. Take this opportunity to thank Peter for a great job, very reliable.
I would not want to add to my positions in ECN.PR.A , ENB, PNG ,& LSPD because of weighting's and/or risk.
Read Answer
Asked by Roy on February 12, 2020
Q: Utilities seem to go parabolic since December 2018 with no sign of slowing down. Since interest rates seem to remain low for a foreseeable future, is this a new secular trend emerging from improved interest in green energy. ZUT in particular includes many renewable power generator companies. So I basically have 2 questions: If this is a new secular trend should one increase their utility allocation ? 2: Is there still life for oil and gas companies ?
Read Answer
Asked by Yves on February 13, 2020