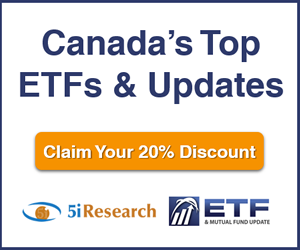 5i Recent Questions
Q: I'm looking for a few suggestions of economy re-opening stocks, US and CAD that you would consider 'investable' with a recovery taking place over the next year or so.
Read Answer
Asked by Mike on September 18, 2020
Q: Curious to get your take on what other companies (can and us listed) may benefit from people embracing the winter and outdoors this year. LL Bean just announced a spike in purchases of sleds, snow shoes etc in advance of the winter. Assume DOO will benefit, what about GOOS or maybe COLM. Any others I should look at?
Read Answer
Asked by Gregory on September 02, 2020
Q: Thx as always for your amazing service.
You mentioned 4 of the above names in a vaccine / recovery scenario. I already own DOO and GC, and I am looking to add two. Can you please rank them 1) in terms of risk 2) recovery potential from current levels

Thx Brian


Read Answer
Asked by Brian on August 25, 2020