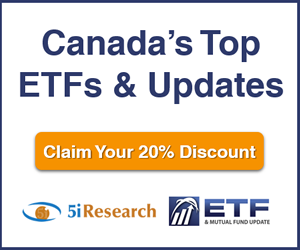 5i Recent Questions
Q: Wondering what your perception is on Kelt these days and if it could be a takeout target. Thanks for your insight.
Read Answer
Asked by William on December 23, 2019
Q: In a recent answer to a question on an oil company, you mentioned that it is hard to be optimistic on a company if you don't like the management team. So my question is, which of the management teams in the oil sector would you want to align yourself with, and why? Alternatively, which of the management teams would you not align yourself with? Please deduct as many credits as necessary to fully answer my question. Thank You.
Read Answer
Asked by dean on November 22, 2019
Q: I have the following loss that I can claim as a tax loss- wef = 44% - usa=31% - shop=18% - meg=14% - lspd=16% - Kel=40% gud 30%. My question is there any of these stocks that have any chance they will recover before the 30 buy back period expires? I would hate to sell them and then watch them recover more that the loss that is claimable?- appreciate your thoughts
Read Answer
Asked by Terence on November 21, 2019