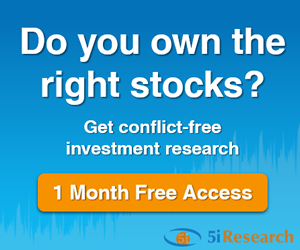 5i Recent Questions
Q: Which TSX-based mid-sized (and larger) oil and gas explorer/producers, with strong balance sheets, would 5i most favour for a recovery in the Canadian resource sector?
Thank you.
Read Answer
Asked by Edward on April 23, 2019
Q: Hi,

I currently own all 4. If you were to pair down to two, which two would you have in an RRSP and why?

Thank you!

Read Answer
Asked by Matt on April 17, 2019
Q: Any reason for Su moving in a range the last 3 mos.Can I add to my 2% postion? Thanks for U usual great services & views
Read Answer
Asked by Peter on April 17, 2019