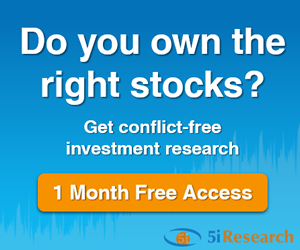 5i Report
APR 29, 2018 - Hotel and casino operator concentrated in Alberta. The shares pay a high dividend but at this point the company does not offer much above and beyond the yield. Rating maintained at 'C'.
Download Report

5i Recent Questions
Q: Can you take a fresh look at Guardant Health. It has dropped considerably since you last commented.
Peter
Read Answer
Asked by Peter on May 06, 2019
Q: My question is regarding Guardant Health. Would you consider this a good time to buy half a position considering itís recent massive run up and then sell off? Itís always hard to gauge when to step in after such a drop... but there was finally a good day today there was a ton of volume and the stock was up over 4%. Any reason for the big drop? Was it just because the stock had run up so quickly? I have no issues with risk and have a long time frame. Sector is not a concern either.
Read Answer
Asked by Michael on April 04, 2019
Q: Any bad news?Are they out of lockup?Quite the drop off the highs.Any interest?
Read Answer
Asked by maurice on April 03, 2019