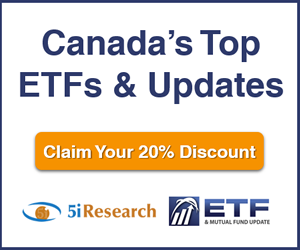 5i Report
JUL 04, 2017 - Powersport vehicle and propulsion system manufacturer and distributor that initiated a new dividend, is buying back shares and faces international growth opportunities. Board structure does offset some of the positives. Initiating coverage at 'B'.
Download Report

5i Recent Questions
Q: Doo has had a wild ride , hitting a high of 70$ and back down to 35$, now its at 40$. What do you think of its future prospects?
Read Answer
Asked by Jean on January 16, 2019
Q: Good afternoon, I am looking to add 2 of the above stocks (or others if you recommend?) to a TFSA, I am tech heavy already (FB, AMZN, GOOGL, NFLX, NVDA) I am up on all of those still except NVDA. I own favorites GSY, SIS, PBH, TSGI already at full positions. These chosen stocks are all good companies, which are all down recently with the market pullback, which companies would you add? Thank you!
Read Answer
Asked by Michael on January 14, 2019
Q: I want to buy these stocks in my RRSP account for a 5 years hold. Please comment on the financial of these stocks. Why is QSR down in recent few days while the market is rising so much. Why is Warren Buffett interested in this stock . Thanks a lot .
Read Answer
Asked by Lai Kuen on January 10, 2019