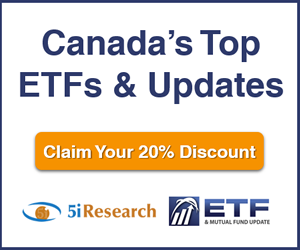 5i Report
JUL 04, 2017 - Powersport vehicle and propulsion system manufacturer and distributor that initiated a new dividend, is buying back shares and faces international growth opportunities. Board structure does offset some of the positives. Initiating coverage at 'B'.
Download Report

5i Recent Questions
Q: DOO or DOL
Read Answer
Asked by Chris on September 18, 2018
Q: I have never liked the "bought deal" type financings that seem to be the way things are done in Canada, but I have to admit that as a holder of DOO watching the steep sell-off after the recent secondary offering priced in US$ was no fun. TD was offering the shares to clients with the price "TBD within the context of the market". The shares dropped about 15% in the days following the announcement when the issue was priced. Can you briefly explain how the pricing is determined for offerings such as this one. Do they simply wait for the market reaction and then set the price where the shares end up on the pricing date? What are the sellers and buyers obligations? Can the sellers just change their mind if the market reacts too harshly and say "thanks but no thanks, we will keep our holdings rather than sell at a 15% discount?
Read Answer
Asked by Steven on September 19, 2018
Q: About 2 million shares sold mostly slightly below the $47 ask price the first day. Is this positive or negative as far as knowing if the sale is going well. I'm concerned about further downward pressure on the share price.
Read Answer
Asked by sandy on September 17, 2018