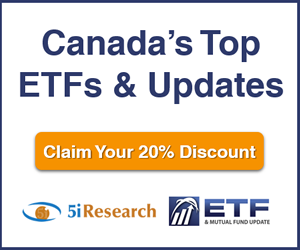 5i Recent Questions
Q: Good Morning Peter & team,

so... As per your comments couple of days ago referring to a positive outlook for ATZ being dependent on the Oct 14 earnings call, I am assuming??? the very positive move today (up over 8%) is a result of a good report yesterday?

If you could please provide your opinion of the recent ATZ Earnings Call and any forward looking opinions you may have.

Also, in consideration for the very negative a brick & mortar report (malls primarily) which I saw yesterday along with the very positive on-line shopping results reported, are there any other companies which are related to on-line shopping you think we should consider moving forward in 2021come as we/if we come out the other end of Covid? Also, please confirm ATZ & LSPD are considered Industrials.

ps... presently my portfolio has a 5% position ATZ & 4.8% LSPD

Thanks for all you do

gm
Read Answer
Asked by Gord on October 16, 2020
Q: Hello 5i Team,

I'm considering selling my slumping AYX and replacing it with either JD for some China exposure, CRWD, or CRM. Just wondering if I can get your thoughts on this and a ranking for a five year hold. I would be selling AYX with a small gain, but I know it's not expected to do much in the short term and maybe prospects are better elsewhere? Thanks.
Read Answer
Asked by Bradley on September 23, 2020
Q: It seems that Trump is determined to punish Chinese stocks somehow. I have done well with these three and I am reluctant to sell them. Your thoughts?
Read Answer
Asked by Elaine on September 22, 2020