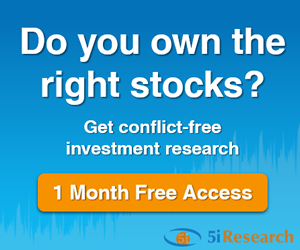 5i Recent Questions
Q: I would like to start a position in both Googl and Amzn, but I wondering if I should wait for a better entry point. I realize its impossible to pick the perfect entry point, but I wondering what your thoughts would be on just taking the plunge now, and not worrying to much about what price I get in at, since this is a longer term hold min. 5 years, or should I stay on sidelines until all of this Trade Business settles down?
Read Answer
Asked by John on August 20, 2019
Q: Hi team,

What are your thoughts on Alphabet for a long term hold ? Could you give me your valuation analysis ?

Thanks
Read Answer
Asked by Keith on June 28, 2019
Q: Hi team,

Do you think this is a good time to buy? if it were to be broken up will there be much more downside?

Thanks!

Read Answer
Asked by issaku on June 04, 2019